community Green Initiatives
2021 Green Initiatives Committee - Year in Review

Calgary Climate Conversation
Local climate experts and community members engaged on climate topics that resonate with them the most, from Climate Science to Renewable Energy to Local resilience
The MPCA Community Garden had another successful year with all plots filled.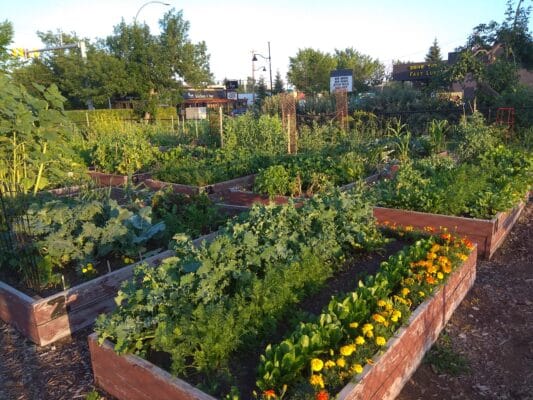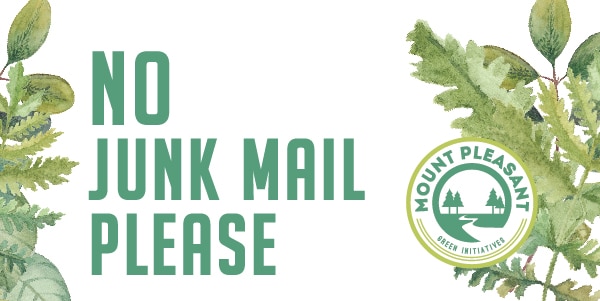 No Junk Mail stickers were provided for free at the community clean-up to decrease paper waste!
2021 saw the return of the MPCA Community Clean Up! The event saw over 17,000 kg of waste collected, 28% of which was fully recycled, saving valuable space in our City's Landfills.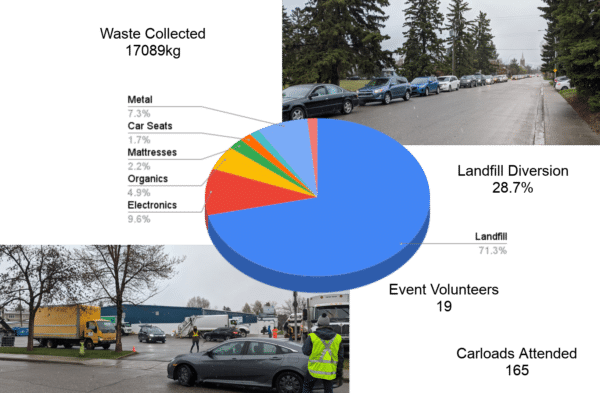 City Pathway and River Cleanup
GIC Team spent the day cleaning up the pathways and creeks in our neighbourhood!
Check out the monthly Pulse articles and our Facebook Page!
Green Initiatives Committee
To help empower Mount Pleasant residents in building a stronger and more sustainable community through engagement, awareness, and shared learning.
Background
The Green Initiatives Committee (GIC) began informally in May, 2019. To help guide the GIC in identifying priorities for the community, a survey was distributed during the Community Day event on June 15, 2019. A total of 32 persons were surveyed (23 had a community membership).
The survey results show that residents mostly get information from the Pulse and the newsletter. Six points of interests were identified:
Waste reduction,
Gardening,
Rain Barrels/Water Conservation,
Composting,
Green Transportation,
Recycling.
The above interest points have been consolidated into three focus areas for the GIC to prioritize:
Gardening (water conservation included)
Waste Management (waste reduction, composting, recycling)
Green Transportation In line with the survey results, Green Initiative communication will be done through the Pulse and the Green Initiative Facebook page. The MP Community Facebook page will be used for advertisement.
The Mount Pleasant Community Garden is situated in the green space surrounding the North Mount Pleasant Arts Centre located at 523 27 Ave NW. There are 31 plots individually available for rent on a yearly basis. The community garden supports the environmental sustainability of the community by allowing community members to grow their own, local food. It also provides a unique opportunity for community gardeners to meet and connect with one another.
contact MPCA's Garden Coordinator
2021 Green Initiatives Committee - Year in Review