MOUNT PLEASANT
COMMUNITY HALL
The Mount Pleasant Community Hall is a spacious, handicap accessible, non-smoking facility on two levels. It also has an excellent green space surrounding the venue. For all hall rental inquiries or to book a hall viewing, please call (403) 282-1314 or email.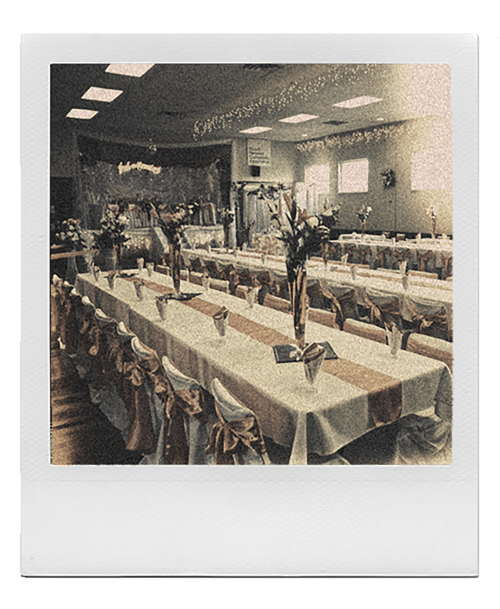 Our Upper Hall is a bright, air-conditioned facility with tall ceilings suitable for weddings, parties, business events, fitness programs, classes, dance groups and more. The fire capacity is 215 people.
The main hall is approximately 33'x73′ (10m x 22m), with a 12'x15′ (3.6m x 4.5m) raised stage; the entrance hall is 15'x40′ (4.5m x 12.2m) and there is a 13'x21′ (4m x 6.4m) kitchen and 7'x9′ (2.1m x 2.7m) canteen.
We provide rectangular tables and chairs at no additional charge.
The kitchen has two residential stoves, one microwave and one residential fridge, and is suitable for serving food prepared off-premises. We do not provide linens, china, silverware or stemware. Our hardwood floor is attractive in two ways… it is good looking, and it attracts dance groups looking for a comfortable floor.
Monday – Thursday $50/hr  or  $300/day
Saturday 8 am – 4:30pm   $350
Saturday 5 pm – 1 am      $550
Saturday 8 am – 1 am      $750
Sunday   2:30 pm – 9 pm      $350
No cash deposits – Credit, Cheque or Debit only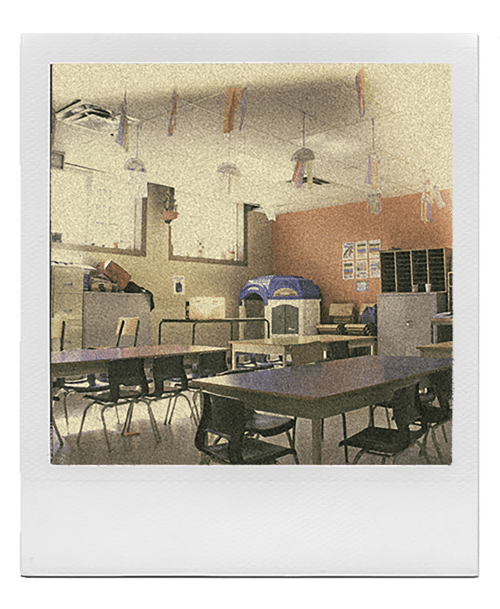 Our Lower Hall is great for children's birthday parties as it is currently used for playgroup as well as for after school care. It will also suit book clubs, craft events and family events.
It consists of two main rooms and a small kitchen. The Lower Hall is not handicap accessible and the fire capacity is 138 people.
$35 / hour Monday through Sunday 3 hour minimum
Inquire About the Hall Here
Or Contact Us Using the Following:
In-Person at Our Location: 602 – 22nd Avenue NW
Office Hours: Tuesdays and Thursdays 8:30-1pm or by appointment.
A signed rental agreement and cash deposit is required to secure your rental booking.


Deposit is paid at time of booking, rental fees 30 days in advance


Liquor license (if applicable) and proof of insurance must also be supplied prior to access.


The damage deposit may be applied against damages, additional cleaning costs, or for storage fees against items left behind.


You may consult our Rental Agreement for additional terms and conditions
The Mount Pleasant Community Association has been closely following the current situation related to the COVID-19 pandemic.  With guidance from the Government of Alberta, and the City of Calgary, along with best practices of the Federation of Calgary Communities, and with careful consideration, the Mount Pleasant Community Association will be postponing all events, programs and closing the Mount Pleasant Hall and Sportsplex until further notice.  Along with the rest of the world, we are paying close attention to up-to-date information and will continue to monitor the situation closely.  As your president, I have been working proactively with the Board to ensure we are making decisions that best protect the Mount Pleasant Community, our city, province and country.  We believe this is a prudent measure that allows us to play a constructive role in containing the situation. While we are closing our facilities, the Mount Pleasant Community Association is looking for ways in which to keep up our spirits, digitally or at a distance from each other.  If you have an idea that you would like to lead please get in touch by email at president@mpca.ca. Maybe you are a great storyteller? Maybe you have an idea for a performance art project?  Maybe you can teach a skill? Maybe you can entertain us with a live music performance? Whatever it is, I think it would be nice to know that we are all in this together and that we as friends and neighbours will come together as a community to help each other.  We will continue to update you as information becomes available. Jessica Karpat, President Mount Pleasant Community Association
hall replacement/renovation committee
Community Hall Redevelopment: Thank You Volunteers and Calgary Foundation!
We are pleased to announce the completion of a feasibility study for our Community Hall. The study was completed by HarGroup Management Consultants and can be found on this page. It explores community demographics, current and future programming needs, and the benefits and drawbacks of different development options.
The feasibility study was made possible through a  generous grant from Calgary Foundation. Through its Strategic Opportunity Grant, Calgary Foundation has allowed us to take an important step forward in redevelopment. Because of the report, we have a solid foundation on which to build our community's future. Thank you, Calgary Foundation!
An Ad hoc committee has been formed and will be looking at compiling the information into a report and having the board make a formal decision based upon sound professional advice prior to moving forward with a decision.
If you have a background in architecture, planning, construction or development management, we would appreciate you reaching and volunteering on this committee.
Context and survey information
Our Original Community Hall was constructed in 1959 and had the west side added in 1989, so we are dealing with essentially a 60-year-old structure. It has approximately 6500 square feet including the upper and lower halls. If you have had any involvement with the building, you recognize that it is very cut up and dated.
About five years ago, during my Presidency, we established a need to renovate and add on to the Hall. We had Conceptual drawings prepared to: add a Board Room; Replace the Washrooms; Add an Office; Add on to and refurbish the Kitchen; Do Upgrades to the Basement; Replace the Furnaces and Rooftop Heating and Cooling Units. We did not have Construction Drawings, so we never gathered formal quotes, but our Committee, who are in the Construction Industry had put together a Best Guess of $1.250.000.00 to do the project. Any of the replacement renovations would be eligible for Provincial and City Grants that would recap either 50% of the costs and in some cases 75% of the costs. Any new construction would not qualify for any Grant Monies.
When we went to pass a motion to expend more funds to move this renovation along, we had kick back from some of the newer Board members who did not have any of the background on the original concept. Their concern was investing that much money on an old building, would we not be better to build a completely new building, so I was tasked with putting the costs together to build a new hall where the east parking lot is and then razing the old hall and installing a new parking lot there. With the assistance of Catherine Gulinao, our NPC Officer from the City of Calgary, we went over what is required from the City to get approval for building a new structure as well as putting me in touch with representatives from other CA's that are currently in the midst of constructing new facilities.
With that in mind I will put together the Pros and Cons of both Renovating & Addition verses building a Completely New Hall.
We have the money required to complete this project (with the addition of Grants) in the bank.

It would require very little volunteer input

The Hall has some historical attachment for some long-time community residents.
Cons:
We would lose some rental income while the renovations were going on.

We would still have a cut up building that may not have all the facilities to meet the needs of the current community residences.

We will have to spend $1,176,000.00 over the next 25 years (in 2018 $) to maintain the hall and replace worn out equipment.

  

As compiled by Stantec Consulting Inc.

We will still be dealing with a 60-year-old structure.

 
New Hall
Pros:
Building will be brand new so we will not have to spend a large amount maintaining the hall for a minimum of 5 years.

Building will be designed to meet the needs of the current community

 

Membership.

We would not lose rental income while the hall was being built.

A new building might give the community a boost and have more involvement with a hall that meets the members needs.
Cons:
Costs. We would need to raise between $1.5 and $2.5 million to complete the project, depending on the size and amenities included.

Would make it farther to walk for Sportsplex users who currently park in the east lot.
Now that you have some of the background to this issue we asked all Community Residences to fill out a Questionnaire that was made available for 6 months, that was compiled by our Community Member Jack Lucas, so we can gauge the Communities feeling about Renovation Verses New and to see if we can get a consensus of how the majority of the Community wants to proceed. You can view the results here.
On behalf of MPCA I would like to thank you in advance for taking the time to read this as well as doing the survey, so we know where to guide the CA in the coming years.
Yours,
Murray Anderson,
Past President and Hall Director
latest MPCA news & events