MOUNT PLEASANT
OUTDOOR POOL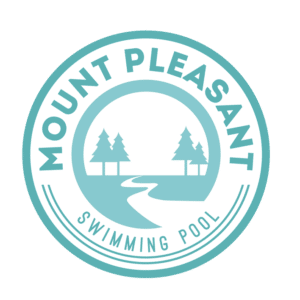 LOCATION: 2310 6TH STREET NW
The Mount Pleasant Pool is a member of Calgary Outdoor Swimming Pools Association (COSPA), which maintains and manages the seven outdoor swimming pools on behalf of The City of Calgary. COSPA uses a variety of not-for-profit and profit organizations to operate the pools during the 80 day season.
OUTDOOR POOL swimming lessons
Swimming Lesson Registration
For more information about swimming lesson registration please visit this page Spring 2023 or watch MPCA social pages for announcements. 
Swimming lessons descriptions
Parent & Tot 1
Splish, splash, laugh – water can be so much fun! Babies just love to play in water. Parents with 4-12 month old babies will explore the water together under the watchful eyes of their instructor. They'll learn how to safely enter and exit the water together. Parents will learn how to safely support their child while they discover water!
Parent & Tot 2
Water play – get set, get wet! Instructor lead sessions help parents with 12-24 month old children safely explore water together. Parents are taught how to support their child while floating and kicking. They can celebrate together when they can get their face wet and blow bubbles for the first time.
Parent & Tot 3
Just watch them grow! At 2-3 years these almost independent toddlers are really ready to explore: Getting in, getting out, going under and floating under the watchful eye of their parents and instructor.
Preschool 1
These preschoolers learn to get in and out of the water safely. They'll learn to move safely in shallow water and use a lifejacket to be comfortable with their floats and glides.
Preschool 2
These youngsters will explore the water learning to submerge and exhale underwater. Buoyant aids are used to help them discover rollovers glides and flutter kicks.
Preschool 3
These preschoolers will master their floats, glides and short swims on their front and back (2-3m). They'll be able to pick up objects from the waist deep water and use their lifejackets to jump and roll into the deep end.
Preschool 4
These capable preschoolers will strengthen their flutter kicks and try swimming front crawl. They'll start to learn how to support themselves in deep water and in the end they'll do solo jumps and side rolls into deep water. Their lifejacket will support them while they learn to tread water and swim to safety (5-10 m) in the deep end.
Preschool 5
These skilled and independent youngsters will master short swims doing front crawl (5-10 m) and back crawl (3-5 m). They are ready to take on a forward roll into deep water with their lifejacket on and to tread water without the extra support. Here they will get their first chance to try whip kick and fitness training. 
Swimmer 1
These beginning swimmers will work on safe entries, exits and moving through the water. When ready they'll do floats, glides and kicking on their front and back without assistance. They'll even explore jumping into deep water and treading water with their lifejackets on.
Swimmer 2
These children will be able to jump or side roll into deep water, tread water, and swim (10-15 m) using either front crawl or back crawl. They'll try 'vertical' whip kick and begin to work on their endurance level by stepping into the world of fitness interval training.
Swimmer 3
These swimmers will dive and do forward rolls into deep water. Watch them learn handstands and front somersaults underwater. They'll work on their front crawl, back crawl and whip kick short distances and add some interval fitness training to their practice. By the end they'll be able to meet the Swim to Survive standard: Roll into deep water, tread water for 1 minute and swim 50 meters.
Swimmer 4
These swimmers will swim further with their front crawl and back crawl. They'll get introduced to breaststroke arms drills, underwater swims and front crawl sprints. Interval training will add to their fitness level.
Swimmer 5
These swimmers will try eggbeater kick, head up front crawl, and shallow dives. And just for fun try 'tuck' jumps and underwater back somersaults. They'll easily go the distance with a strong front crawl, back crawl and breaststroke.
Swimmer 6
These swimmers will master eggbeater and scissor kicks, front crawl, breaststroke and back crawl. With the interval training and sprint racing drills they'll be ready to make the 300 m endurance workout. And just for fun they'll try stride jumps and compact jumps. Next step: on to the Canadian Swim Patrol program from Swimmer 6.
Swimming Lesson Registration starts June 15, 9am.  
Registration MUST be done online. Please see the button for registration below.
For Private lesson inquiries please email mpoplessons@gmail.com
Swimming lessons are available in 10 separate week long sessions throughout the summer. Each class level will be available during each session (so long as the minimum number of students are registered). Private lessons are also available upon request. A brief description of the various lessons offered is available here. Please feel free to call Mount Pleasant Outdoor Pool or inquire at the front desk for more information and registration.
All payments must be CASH, DEBIT or CHEQUE.
MPOP adult drop in lessons Monday Evenings
COST $10/class (pass for all dates $80)
Beginner Level 8:00pm-8:45pm
Stroke Improvement 8:45pm-9:30pm
Dates: TBD
semi private is cost per person
SWIMMING LESSONS SCHEDULE
Inquire About the outdoor pool Here
Or Contact Us Using the Following:
latest MPCA news & events