PLEASANT
TIMES SOCIAL CLUB
some of our programs are back!
Please note that some pleasant times events and gatherings have been cancelled due to covid-19.
The Pleasant Times Social Club offers a number of activities including:
Monthly lunches for Mount Pleasant residents age 60.

 

Entertainment follows after lunch: speakers, movies, conversation and games, activities, etc.
An exercise program for people of all ages and abilities who wish to improve their balance, strength, flexibility, and aerobic fitness.

 

Choose either once or twice weekly classes, September to June.
Bus trips and other outings for all ages
Book Club

Weekly games session, September to June
All programs, except for day trips, are held within the Hall. Membership is required for participants.
These programs are run by dedicated volunteers and are some of our most well-attended programs that the Mount Pleasant Community offers.  Volunteers are always appreciated and needed.  Please contact Pleasant Times if you will help.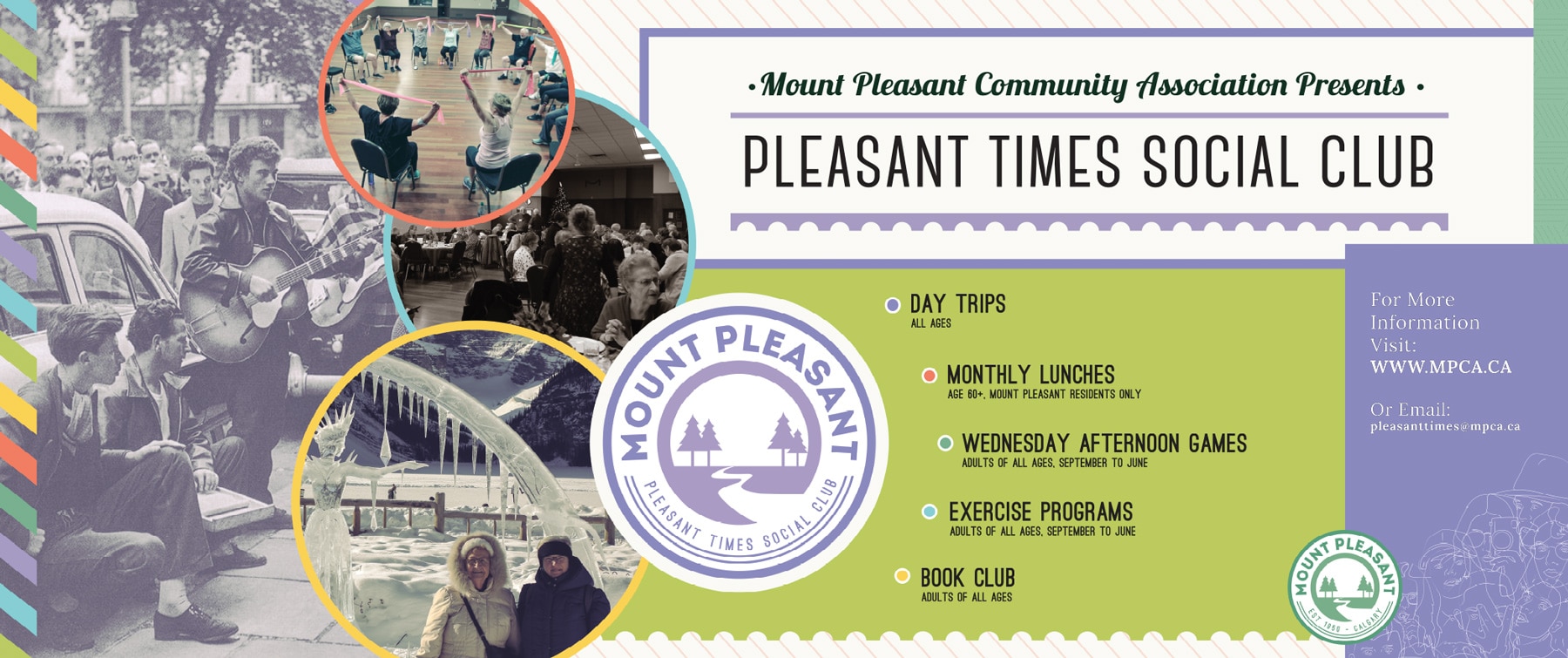 Pleasant times upcoming events
Mon

31

Tue

1

Wed

2

Thu

3

Fri

4

Sat

5

Sun

6
Mon

7

Tue

8

Wed

9

Thu

10

Fri

11

Sat

12

Sun

13
Mon

14

Tue

15

Wed

16

Thu

17

Fri

18

Sat

19

Sun

20
Mon

21

Tue

22

Wed

23

Thu

24

Fri

25

Sat

26

Sun

27
Mon

28

Tue

29

Wed

30

Thu

1

Fri

2

Sat

3

Sun

4
No Events

No Events

7:00 pm

No Events

No Events
MO

TU

WE

TH

FR

SA

SU
31

1

2

3

4

5

6
7

8

9

10

11

12

13
14

15

16

17

18

19

20
21

22

23

24

25

26

27
28

29

30

1

2

3

4
No event

No event

No event

No event

No event

No event

No event

No event

No event

No event

No event

No event

No event

No event

No event

No event

No event

No event

No event

No event

No event

No event

No event

No event

No event

No event

No event

No event

No event

No event