Your neighbourhood pub & family friendly restaurant. Available for delivery!
LEGEND….WAIT FOR IT….DARY
For over 30 years Stavro's Sports Bar & Lounge has been, and continues to be, a cornerstone in the Calgary community. Located in the heart of the North, Stavro's is an authentic sports bar providing outstanding service, excellent food, great company and the perfect atmosphere for every fan and every sport.
We offer a comfortable, casual environment to watch any sporting event. With 17 flat screen TV's and 8 video feeds there is no such thing as a bad seat in our house, and you won't miss a moment of the action!
Stavro's is your destination on game day where the game is always on and the beer is always flowing! If it's on….it's on here!! Stavro's Sports Bar….GAME ON!!
WHO WE ARE
ABSOLUTELY THE BEST PIZZA AND WINGS IN CALGARY!
We are the ORIGINAL Stavro's. Formerly situated in the NW community of Highland Park we have moved 16 blocks south into Mount Pleasant. Now offering family friendly dining with kids menu options plus the original Stavro's sports bar – still a great place to meet up with friends and catch the game! Come check out our new menu items and all new and expanded draught selection. We are the SAME friendly neighbourhood gathering place with an ALL NEW look!! We are so excited to welcome you to the NEW Stavro's on Fourth!
https://www.stavrossportsbar.com/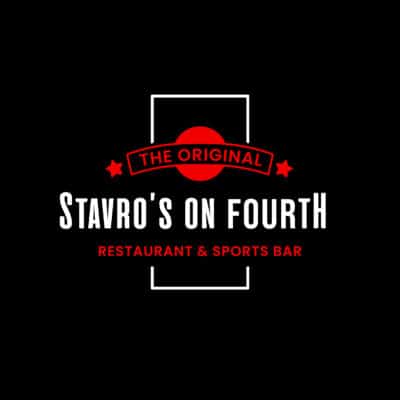 Find them on Social Media: